As part of an effort to improve my mental health a few months back, I started writing down two positive things every day.
I saw the idea in a bullet journal post (the whole bujo thing has gone way too far to be manageable btw) and decided to try it, because sometimes its just too much effort to be positive when you feel like the sky is falling.
Now, the positive thing didn't have to be anything spectacular; it could literally be something as simple as Ryan doing the dishes before I got home from work or an especially good lie in; as long as it made my day the tiniest bit better, it counted.
Eventually the habit fizzled out, but I've decided to bring it back in a slightly different way, so say hello to FIVE THINGS FRIDAY, a weekly post where I document five things from that week that made me feel less like shit!
---
1. Having the Same Days Off as Ryan
Now this is a pretty special one because it doesn't happen often (the rota gods probably hate us). But this week Ryan and I had FOUR WHOLE DAYS off together, FOUR!
That's four days of cwtches (cuddles) in bed before getting up. Four days of having breakfast together instead of skipping it completely…did someone say pancakes? Four days of having someone to make coffee for me (heaven) and four days of spending time together instead of sitting on the sofa doing our own thing and trying not to fall asleep.
It was bliss!
Well minus the part where I still had to shout at him for leaving his socks on the living room floor and him getting fed up of my tyrannical demands for hot beverages 😂
2. Game of Thrones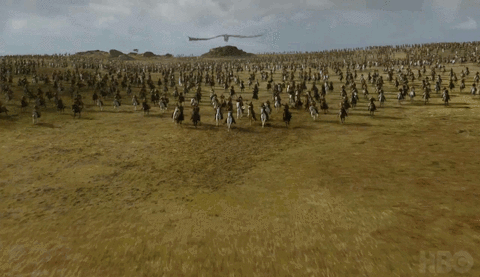 GoT has come back to our screens (yay!) and the fourth episode of season seven was truly something to behold.
Jon staring at Daenerys' 'good heart'. Bran scaring the shit out of Littlefinger. Arya and Brienne's awesome duel. And lets not forget that screaming Dothraki hoard/fire-breathing dragon combo…
3. The Full Moon
As you can see it was pretty dreamy.
4. Cooked Dinner at the In-Laws
Most British people will agree that a cooked dinner a.k.a Sunday dinner, is the shit. And when it's cooked by someone other than yourself its soooo much better.
Thanks to my in-laws I got to indulge in the wonder that is a cooked dinner this week without lifting a finger, so thanks guys! It was definitely a highlight!
5. TMNT & Sofa Cwtches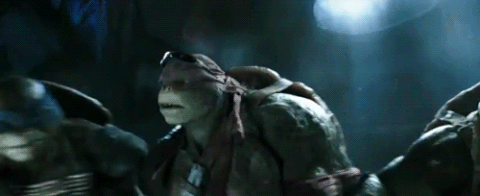 Cowabunga! or is it Booyakasha now?
Watching this modern take on a childhood favourite while cwtching up on the sofa with Ryan and our pets had to make it onto this weeks list, mainly because it made me feel pure contentment.
---
And that's a wrap on this weeks FIVE THINGS. Let me know some of your highlights this week in the comments below ☺️
Rebecca xo